Yesterday I mentioned this sleep app called "Sleep Cycle" that we are going to use to track Caleb's sleep. At one point I said…
This one doesn't look too bad
Ohohohoho! Did any of you laugh wildly when you read that and thought…."NOW YOU'VE DONE IT!"?? No?
I didn't, I was too busy being chipper and happy and all as I moved toward perfection. I could even hear little birdies chirruping sweetly as they flew excitedly around my head. Ugh.
So this…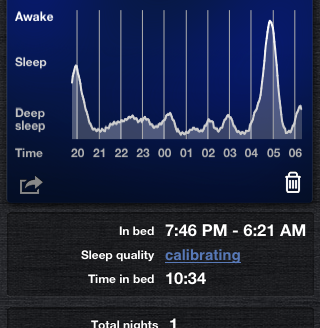 turned into this…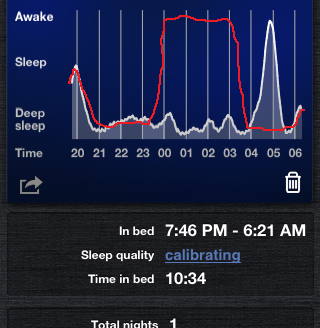 Yeah, I know, it's a marked up version I made using "Paint" because I forgot to send myself the chart this morning…Gosh, I wonder WHY??
Next time I say anything positive about how Caleb sleeps, please…please…just remind me I'll need an extra cup or two the next morning to wash the taste of crow out of my mouth.