I'm a bit at a loss for what to post today so I've decided to do a picture post.
This is Monkey, 3 years ago. It was taken a couple weeks before his 1st birthday. He was "reading" his one of his all-time favorite books, The Poky Little Puppy.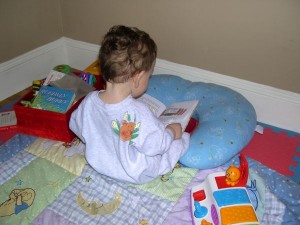 I do miss that little guy!