This…this could be the backpack of any young boy…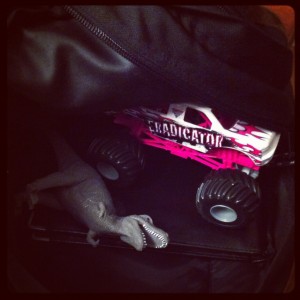 This, however, could not.
I am grateful for the chance to be here, looking at a box of medicine that may or may not change our lives. It's still a bitter pill to swallow…and I'm not even the one taking it.