I am thankful for every minute of sleep I get…
and for Dunkins when those minutes fall short.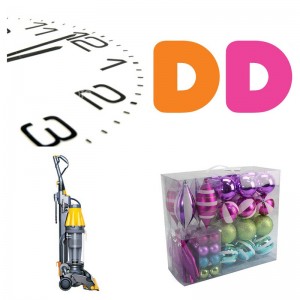 I am thankful for my Dyson for being there when my klutz gene kicks in…
and for on-line shopping which replaces that which was broken…
This time, shatterproof.
Hey, I'm clumsy, not stupid!