I've written several blogs already today and deleted every one of them. Blogs filled with fear, hurt and anger…oh, yes…the anger.
But, today, I needed something to lift me up above those feelings. I found this photo I took a couple of weeks ago and never got around to sharing.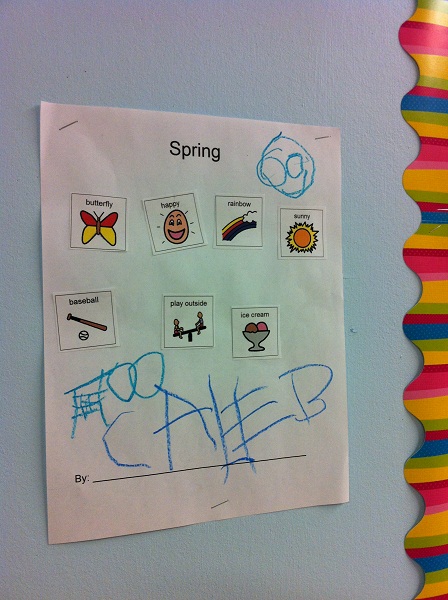 Today I needed a reminder that there are butterflies, rainbows and happiness still to come. The sun will shine again. I will have a sore shoulder from throwing Caleb's ball up onto our roof for him over and over again. I will sit on a grassy hill at Castle Island and eat ice cream with him and Eric again.
Also, baseball…there is baseball to come. Next Tuesday, in fact. If all goes smoothly Caleb will step onto the field at Fenway Park alongside Eric and our friend Denise Devine and they will be recognized for their role in making Fragile X Awareness Day a reality in Massachusetts.
On a day when my thoughts are dark and scrambled, when everything just feels wrong…excitement for the future takes hold again. Life is so very strange, isn't it?