I promised pictures and I shall deliver…
Any vacation that includes my dad, includes lots of this…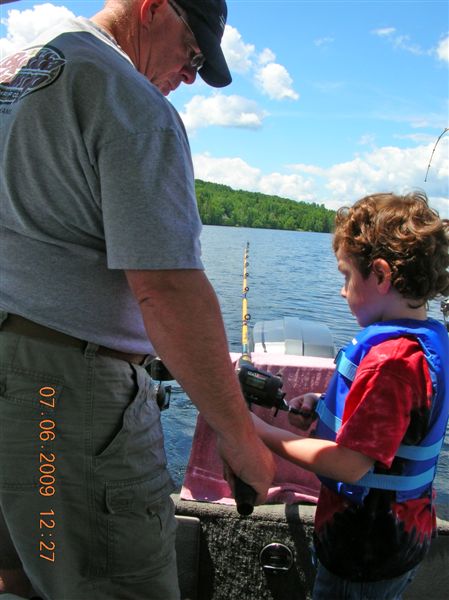 It also now includes some of this: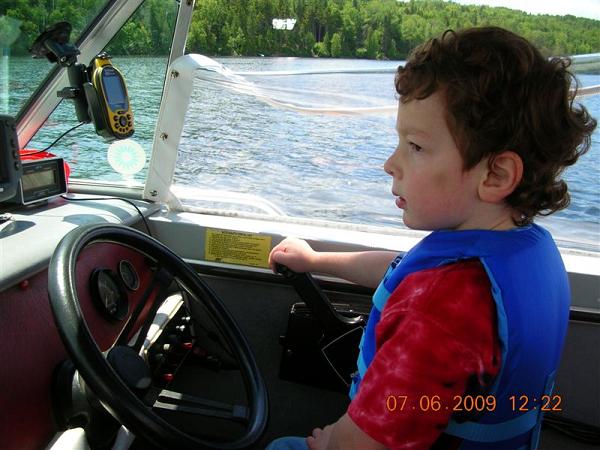 Monkey is a fan, he's a little heavy on the throttle though so you do have to be careful to not stand too close to the rear of the boat…
Since we had experienced 40 days and 40 nights of rain (pretty close, seriously) there was a little bit of this involved in vacation too…
Both Duhdee and Monkey enjoy that, so it was a win-win situation.  What about that large pile of wood, you ask?  That turned into this: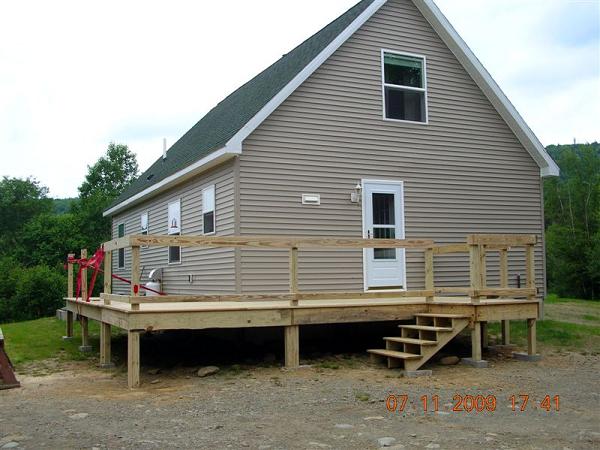 At first Monkey was content to supervise…no, not really…we had to lock him in the house to keep him from running out dressed in..well…like this: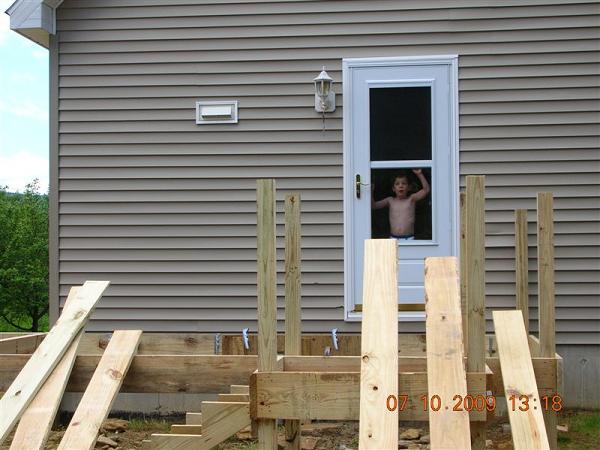 But after we were able to convince him to wear some clothes, he went out to help like this: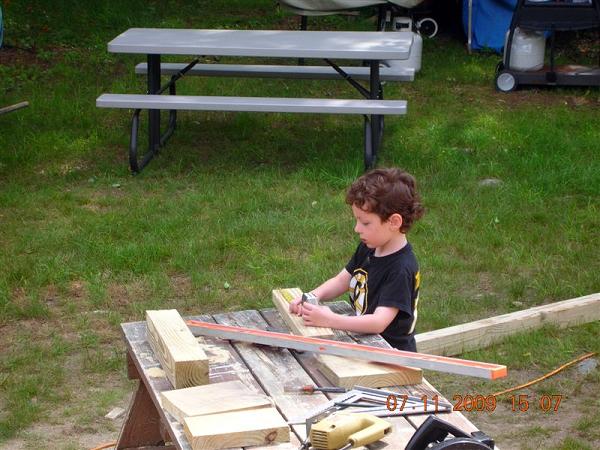 And this (he's working the trigger, Duhdee is applying the force):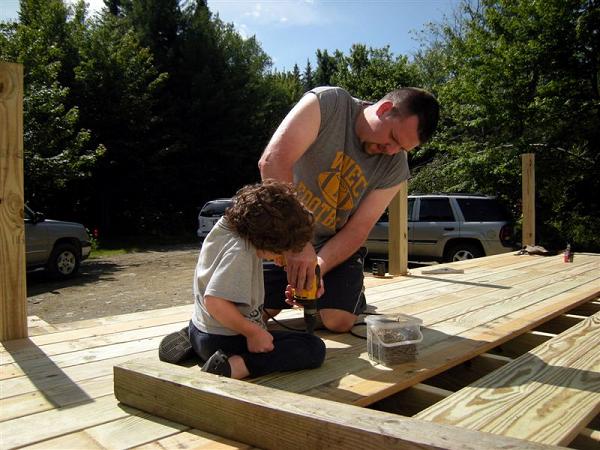 It was totally safe.  So was this *ahem* (I have to admit this was my idea, Grampa was going to use his truck which just seemed like overkill…it was only built a couple inches too close to the house, lol):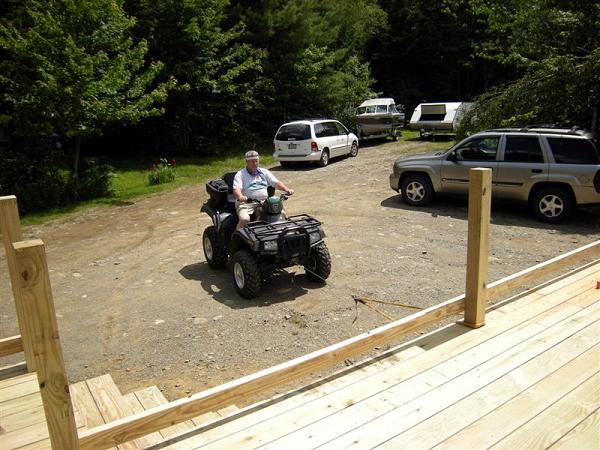 And what was Umma doing during all of this?  She was taking pictures of this (MOOSE!)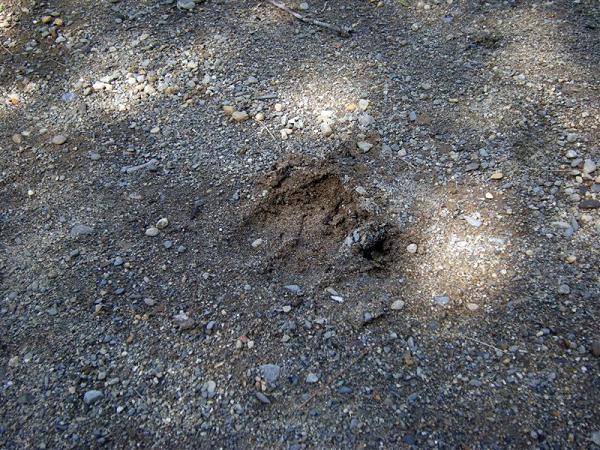 Which was here (!)  Grampa says it happens all the time: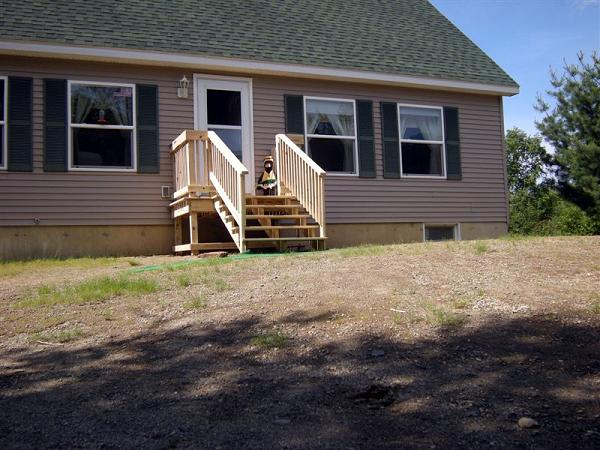 She also did an awful lot of this: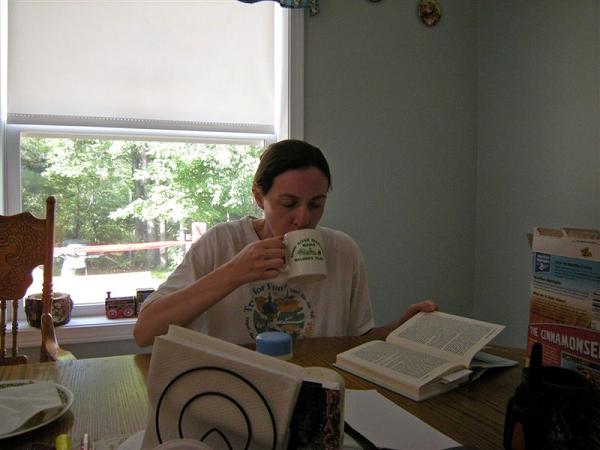 *Bliss*
Is it any wonder I tried to convince Duhdee to stay another week??