Overnight we got another 6-8″.  The snow is piled higher than the fence.  I'm not sure where we'll put the snow expected on Wednesday.
To answer Grammy's question, Monkey and I did join Duhdee outside in the snow.  Monkey loves to help Duhdee.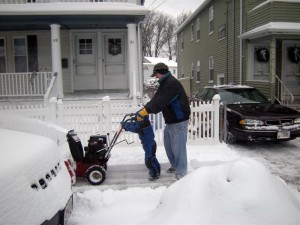 And there's always time for a tour of the neighborhood by sled after the work is done.