Team Fragile X was created to raise money for the National Fragile X Foundation's Annual Fund. Between November 19, 2012 and January 10, 2013 we will be participating in the FireFox Challenge on Crowdrise (the rules of that contest can be seen here: Mozilla Firefox Challenge).
The three (3) fundraisers that raise the greatest, next greatest and third greatest amounts of money on a CrowdRise fundraising page for their benefiting charity during the Challenge Period, and are in compliance with these Terms and Conditions and the CrowdRise T&C, will earn the Challenge Grants.
The First Place Challenge Grant is $50,000, the Second Place Challenge Grant is $30,000 and the Third Place Challenge Grant is $20,000.
Joining Team Fragile X is simple:
1. Go to http://www.crowdrise.com/TeamFragileX/fundraiser/mwelin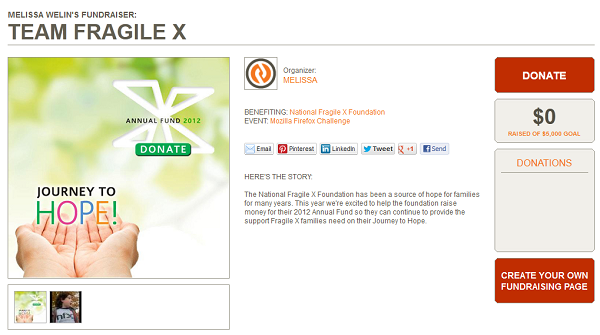 2. Click on "Create Your Own Fundraising Page"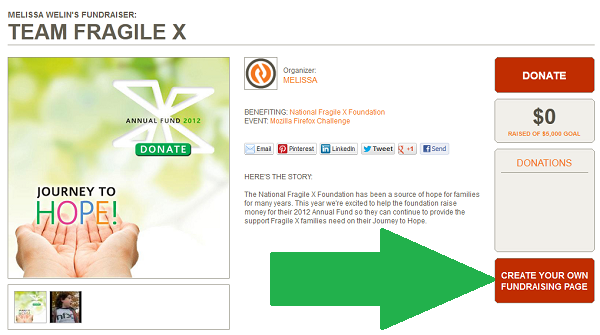 3. Steal this picture and use it: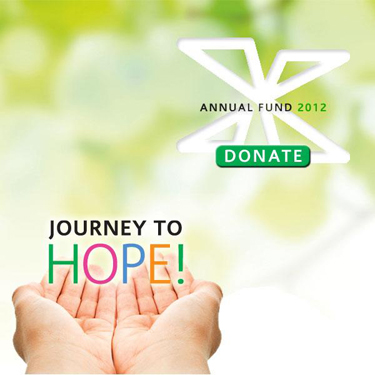 4. Add more pictures of your gorgeous nuggets.
5. Share it with the world…a LOT.
If you have any questions at all please e-mail me at melissa@fragilexma.org or send me a message on Facebook.