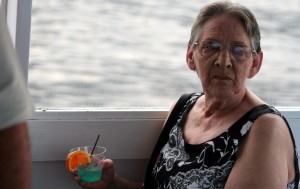 Yesterday evening my Grammy Bennett left us. Grammy was an original, I never once met anyone with a Grammy quite like mine. She had a survivor's tough spirit but her heart was tender. She loved every single one of her children, grandchildren, great-grandchildren and great-great-grandchildren fiercely. Even when we did something unexpectedly (or even expectedly) stupid, her pride and love of us never wavered. Every one of us always knew that we were her favorite.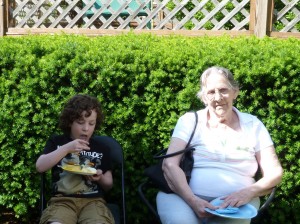 Last night, after having sat with her and some of the family all afternoon and evening, I followed my parents back to their house so they could see Caleb and get hugs. Before packing up for the long ride home, we sat at the kitchen table chatting. Then the phone rang. I knew as soon as he identified the number as my uncle Don's what was coming. Grammy had been fighting for every moment throughout our visit. Once she finally settled we began filtering out. Shortly after everyone had left, she stopped fighting. Until her very last breath, despite how tired she was, she fought to protect us as much as she could.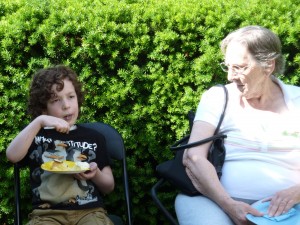 Thank you Grammy, for the endless love, the constant support and, of course, my song.
Beautiful, beautiful brown eyes
Beautiful, beautiful brown eyes
Beautiful, beautiful brown eyes
I'll never love blue eyes again
PS – I never realized that was a real song, now I see why you never sang any of the other verses but only hummed them <3