Last night's balloon madness was a hit after Caleb realized he hadn't broken anything. Initially, when all the balloons fell, he shut his door quickly and jumped back into bed! I went in after him and all was good.
To celebrate the first sticking snow of winter, Sneak and I made a new friend. Meet Frostbite!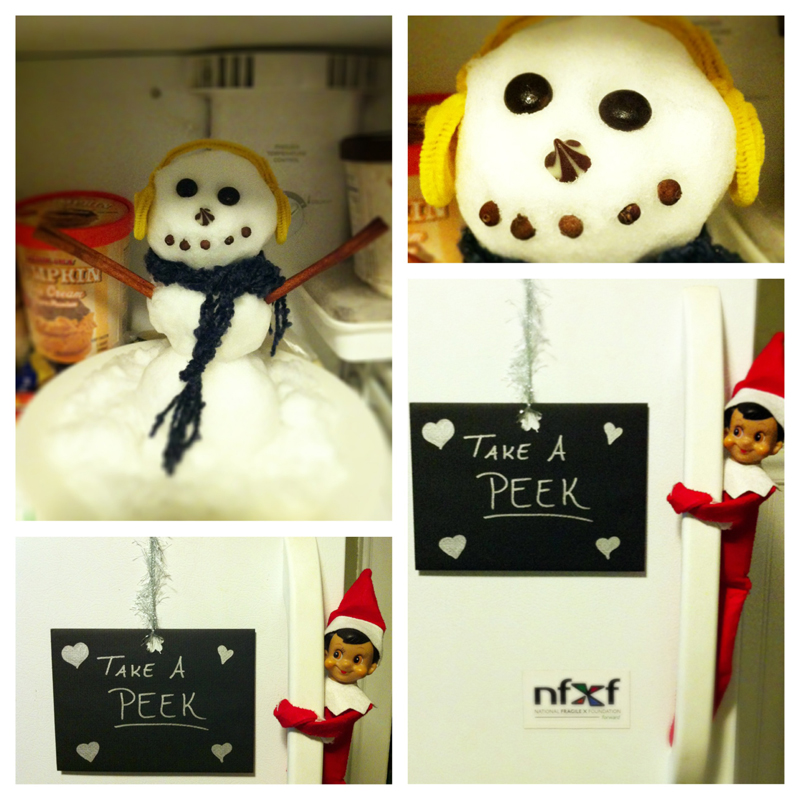 It will be worth it tomorrow when I can feel my hands again and Caleb's face lights up seeing a "'noman!" in his freezer.