While we were in Madison we had our afternoons free. We spent a lot of time here: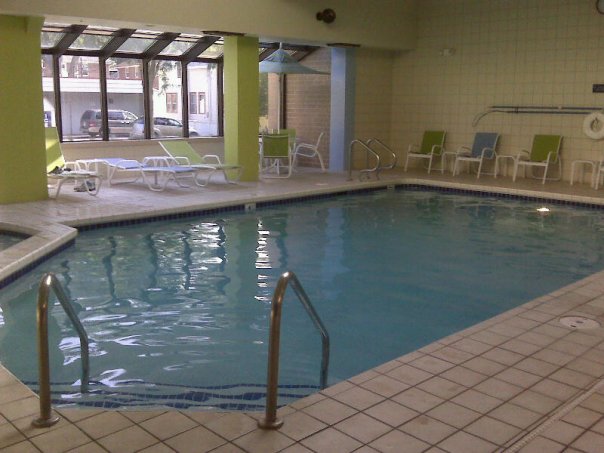 The best thing about the pool was that the shallow end was only 3 FT deep so Monkey could walk around that end on his own. He was really unsure about it at first but once he gained some confidence he loved it.  He really enjoyed watching Duhdee and I go under water.  He even tried out my nose holding technique and went under himself once. 
I really loved the downtown/Capitol Square part of Madison.  The capitol building is beautiful (it's a replica of the Capitol Building in D.C.)  I took lots of pictures of it, lol.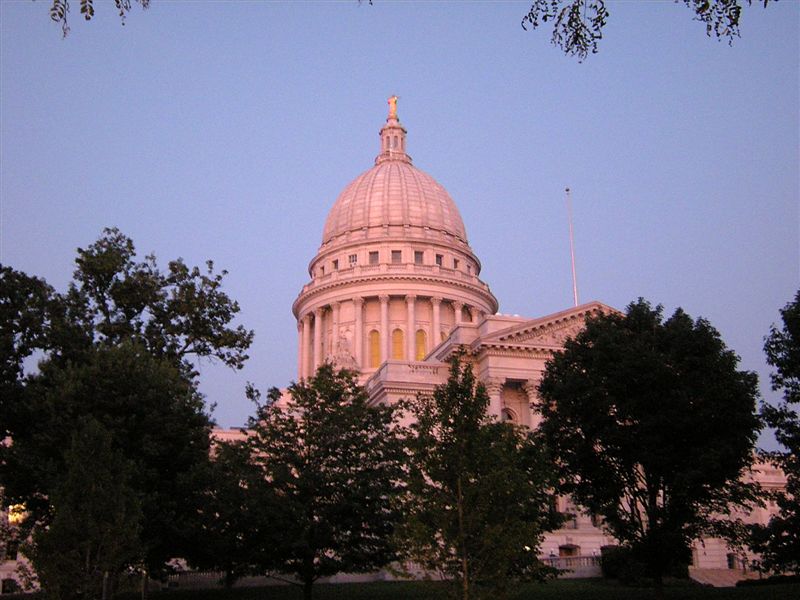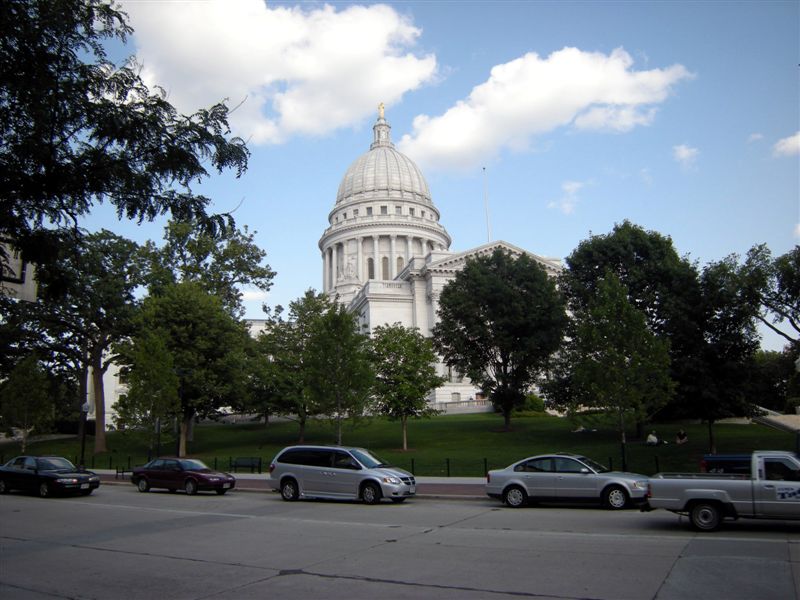 Another favorite spot was Monana Terrace: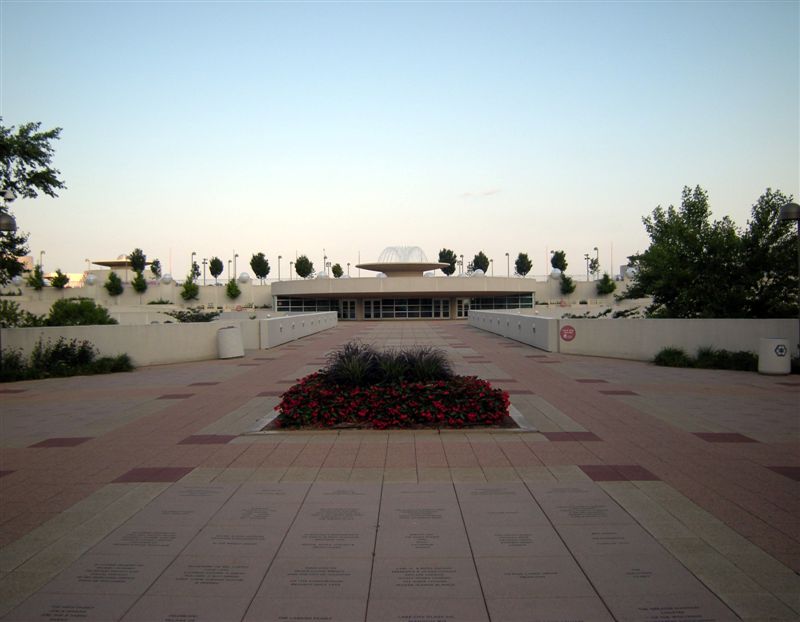 We were especially fond of the rooftop garden.
Monkey really loved the fountain.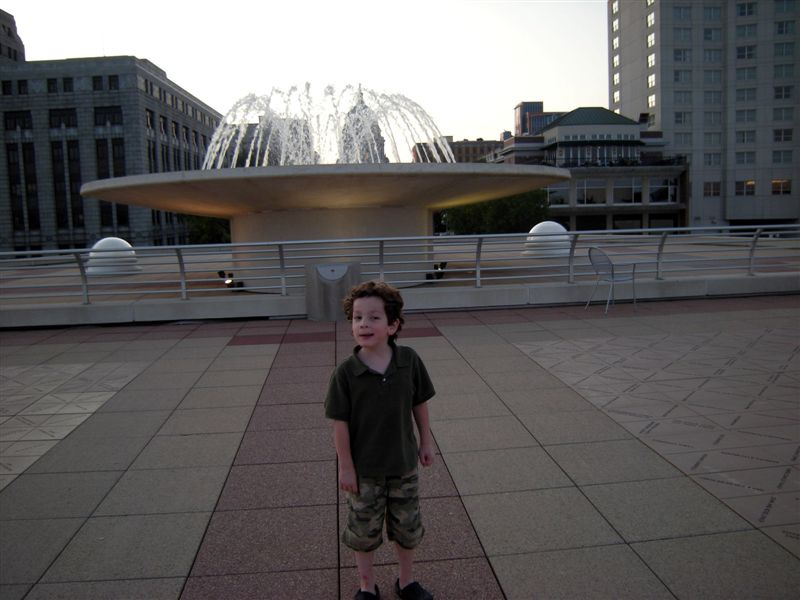 He really, really loved the fountain.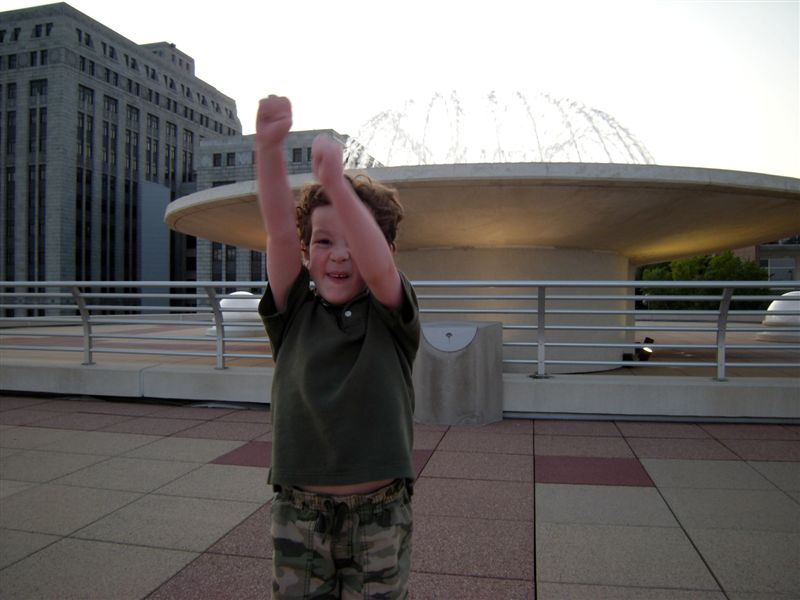 We also enjoyed the Henry Vilas Zoo, Monkey was much more interested in the goats than in any of the other more exotic animals but that's OK.  I enjoyed feeding them too, lol.  They were much friendlier than the grizzly bear who looked at us like he wanted to eat us…thank goodness for moats!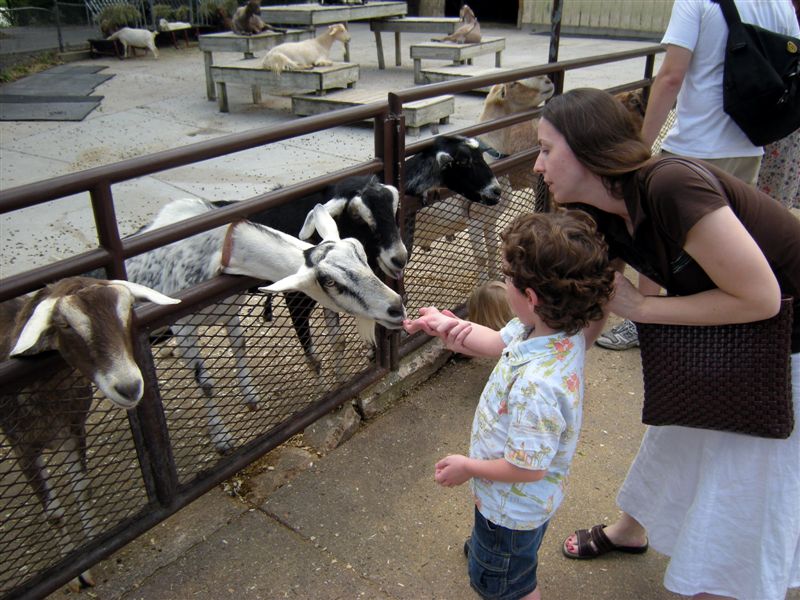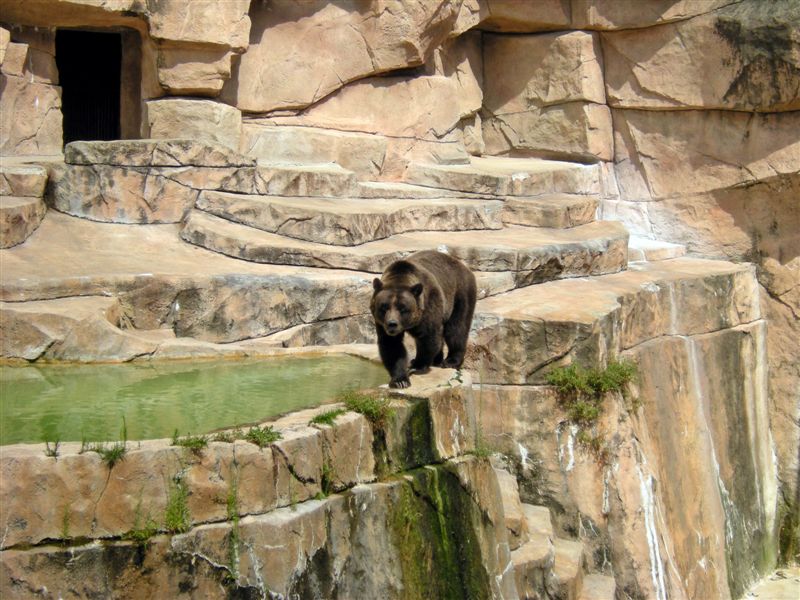 Even though we eventually tired of restaurant food we really enjoyed the Great Dane Pub and Brewing Co. (they have a great kid's menu), Lombardinos (our waiter was so amazing with Monkey he got a 50% tip, lol, and the pizza was divine) and Bluephies (great food and very nice, yet kid friendly, atmosphere).  Bluephies is right next to Wingra Park.  We spent our last evening there just watching the boats and the ducks on the lake.  I wish we'd gone there earlier and tried out one of the paddle boats!
I would totally recommend Madison for a visit, it seemed more than a little random but it was a great place to take Monkey.   Another think that impressed me was the Greater Madison Convention and Visitor Bureau website, it was a huge help in planning the trip.  I like a good website and it really is very well done.