I have heard that it takes 3 weeks to form a new habit, I've always kept that in mind when I was trying to meet a goal…or not totally fail at sticking with a resolution ((I always totally fail at sticking with resolutions!)). I also recall reading somewhere that 3 weeks was basically made up based on some study of amputees and it's really two months. Whatever. I think we can ALL agree…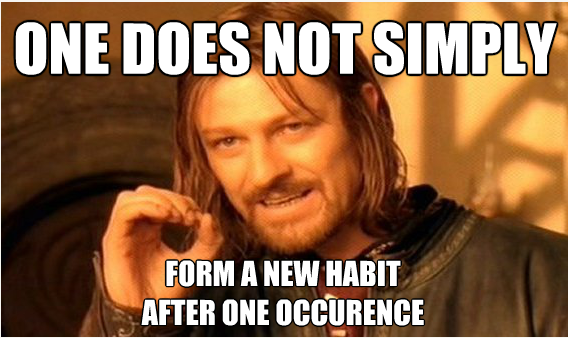 Unless?
Unless you are a child with fragile X and that ONE occurrence is Money buying you freaking DORITOS from the vending machine in the parking garage at work. Of course.
I was met this evening with an unbuckled Monkey attempting to escape the truck saying "Ritos? Riiiitos? Doritos, Money? I want!" OMG. Thankfully this is not my first go 'round so I had a snack in my purse for him already ((Brought from home that morning, I am GOOD!!)).
Anyone want to guess how long it will take to break this habit? I'm guessing sometime around…never. 30 years from now we'll drive by that building and hear "Ritos? Riiiitos? Doritos, Money? I want!"