Duhdee is in the kitchen doing prep work for our final Thanksgiving dinner of 2008.  He is making crabcake appetizers using one of these: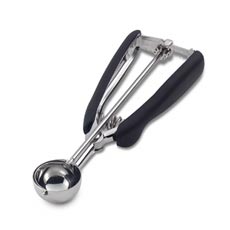 Monkey wanted to help so he grabbed his stool and pushed it up to the counter.  He then ran to the utensil drawer and came back, armed, to help.  He was carrying one of these: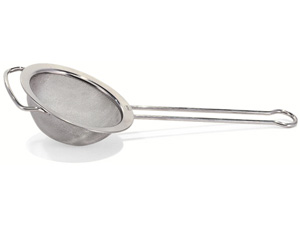 Ours has a black handle so it looks even more like the cookie scoop.  Pretty creative, eh?  He helped Dudhee scoop a few of them.  He just loves to work in the kitchen!