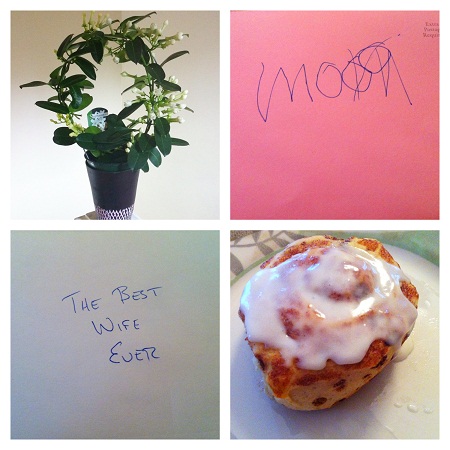 Love is flowers (the same flowers I carried on my wedding day), my son writing Mom (even if he started with Mooo), my husband's delusions (I suppose I could be the best wife ever but that really makes me wonder about the rest of you) and cinnamon buns (from Pillsbury, if you know my husband you know how much that hurt him to do.)
But those are just signs of love for that one day.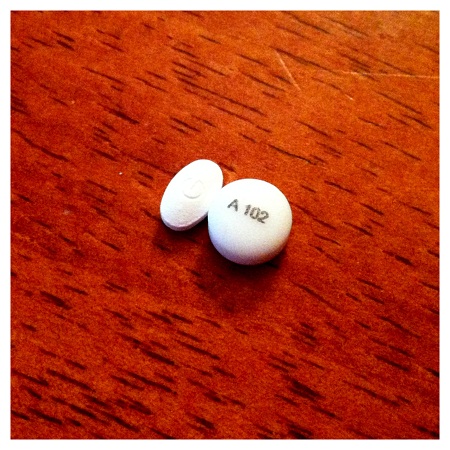 Love is also the every day stuff…the smile on my son's face when he sees me, letting me decompress after work so I can act like a decent human, it's sitting in a waiting room while I visit my dr. because I'm too anxious to go alone and it even comes in pills.
I'm a very fortunate mom and wife. Thank you sweetheart for making me feel loved every single day!