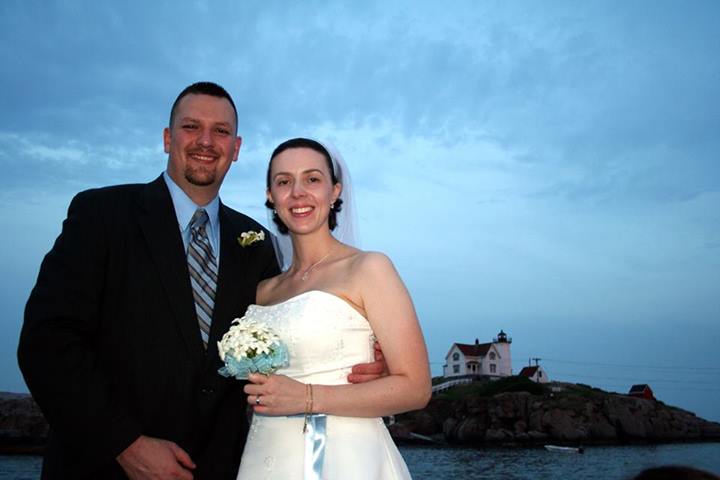 Eight years…how can it be only eight years that we've been married? I feel as though we have lived an entire lifetime, maybe two, together already. I remember when we first met and I said, "No, I'm not dating you. You are too young." What I really meant, though, was "I'm too crazy. You're too good. Run far, far away."
I think maybe that's how you won me over. You agreed with my rules, you agreed that we should never date…and then you wormed your way into my heart when I wasn't paying attention. Suddenly I had a new best friend, who called to talk every night, who drove hours and hours to come visit me, who knew me better than I knew myself. I would have been scared or angry and probably messed it all up but you knew just the right time to break it to me. We were in love. Damn it!
Once we passed that point, it was full steam ahead. You proved beyond a shadow of a doubt that you loved me and that I would always be safe with you when you cried with me over the unexpected miscarriage. I thought you should have run. It was too soon for any rational couple to go down that path and yet…it broke our hearts…losing something we didn't know we wanted. I remember telling you that it wasn't fair to lose something when we had just begun to get excited. And you agreed, it wasn't and instead of running you held me and told me we could have it again.
I'm not sure I've ever told you this but, I'm glad we didn't elope to Vegas and get married by Elvis. You were right. I'm glad we had the chance to stand together, in front of friends and family, to start our forever. I needed that moment to acknowledge to you and to myself that I was done pushing you to run. I needed that moment to look in your eyes and tell you I loved you…in good times and in bad.
We couldn't know then how amazing the good times would be or how awful the bad times would be but I wouldn't give up a second of any of it. Good and bad, it doesn't matter, it makes me love you more either way. Happy anniversary, honey.