Caleb often uses scripts from scenes in TV shows and movies that he loves to express the emotion he is feeling.  It's actually the only reliable way we have for knowing how he is feeling on the inside. I find it pretty amazing when he can identify the emotion and find just the right scene to express himself even though he lacks the words to communicate it.
This morning he experienced a tragedy and, since I'm an awful mother, I recorded the aftermath…
That is some pretty raw emotion…a deep emotional pain, isn't it? Want to know what caused it?
He asked for Fruit Loops for breakfast and I got him a bowl of Fruit Loops for breakfast. Then I insisted he eat them when he decided, after the fact, that he really wanted yogurt, not Fruit Loops.
I promised yogurt after he finished the Fruit Loops to no avail. He went to his computer and pulled up this video to share his deep sadness over my total insensitivity to his pain. I laughed. Sorry but I found the reaction a little bit over the top.
And then…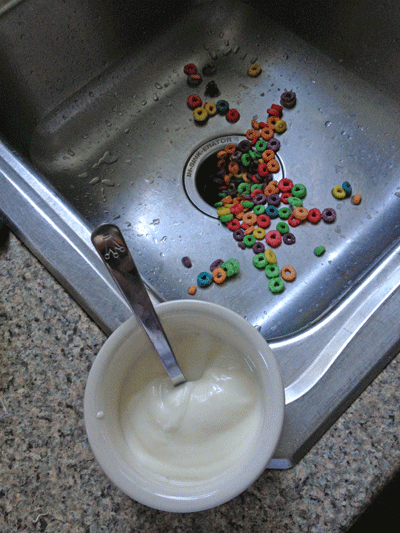 Yep. SUCKER.