Tell me I'm not crazy (well, I am, but that is another post ENTIRELY!)…it looks like vomit with colored chunks!  Doesn't it?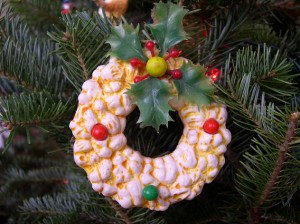 Tomorrow, I'll be back with something worthwhile.  Maybe.  We do have that rescheduled appointment with the developmental pediatrician in the morning.  Then we can, hopefully, leave the vomit behind us.
You have to comment on this one, c'mon you clicked a link, or even just read, a blog post entitled "Popcorn Vomit."  I think that deserves a comment!