Our elf Sneak appears to have either undergone a name change *or* Caleb's language has caught up a bit and he's finally able to say his name properly…either way…the elf is now called Sneaky. Very appropriate.
Sneaky caught a bit of Toy Story with Caleb last night just before bed, it appears to have inspired him.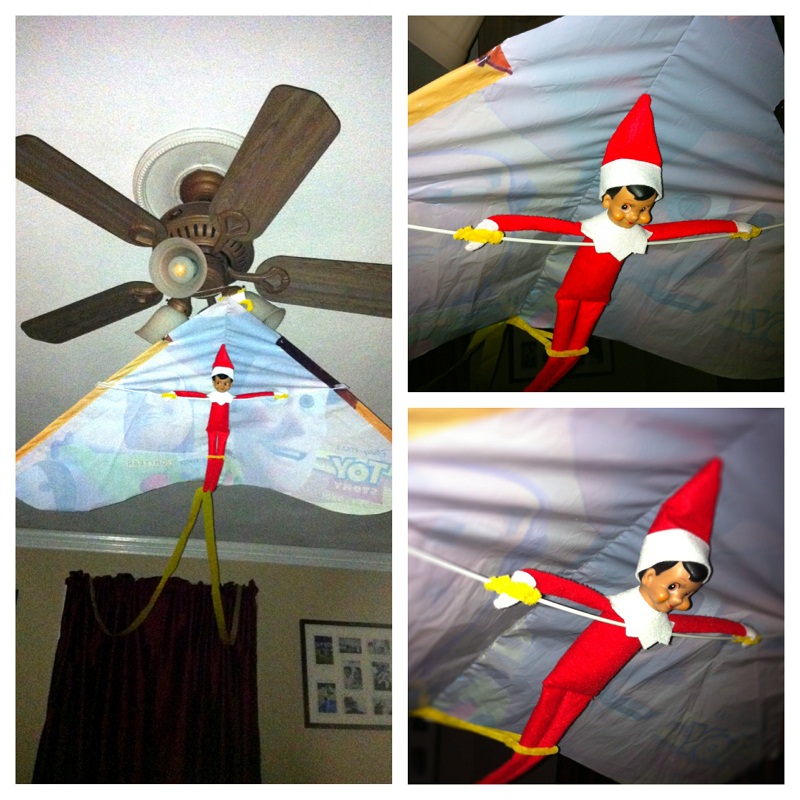 It really looks to me like he is flying…not just falling with style like some toys!