Sneaky is hard at work this evening, he's preparing for a very exciting day tomorrow.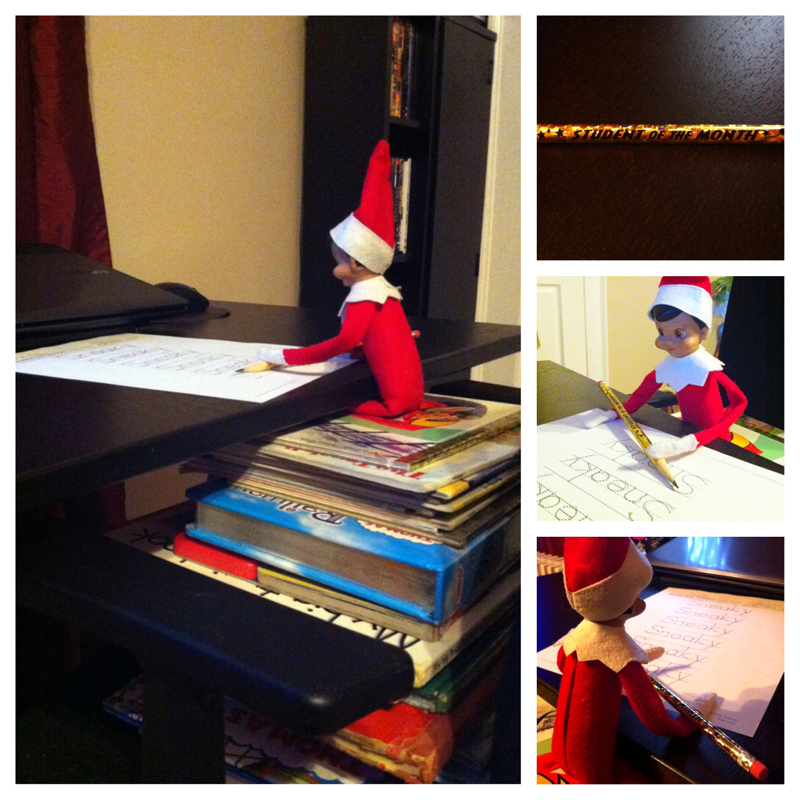 Caleb has been writing all sorts of stories at school about this Sneaky elf. I have been sending the teacher the photos every morning and they have been using them as story starters. They not only hold Caleb's attention but they fascinate the other kids in the class. It's become quite the social event, seeing what Sneaky has done now. His friends ask Caleb lots of questions about the pictures and Caleb answers them. How awesome is that??
Last week his teacher, who seems to love the adventures of Sneaky too, mentioned to Eric in passing that it would be fun to have Sneaky come to school. As soon as I heard, I sent her an e-mail to start making arrangements. SO! Tomorrow Sneaky will be secretly smuggled to school. His teacher and his aid have something planned there and have promised to take photos. Tomorrow also happens to be Caleb's day to share so he will be sharing his pal Sneaky with his friends too.
I cannot wait to see what he gets up to!