It is inevitable, when Christmas passes…I always hit a slump. The whole month leading up to Christmas is one of total insanity, the shopping, the visiting, the decorating, the baking, the ELVES…let's not forget those elves (if you missed the elf antics, I have gathered them all here: 2013 Madness)! This is actually really, really common so it's not really that noteworthy.
But slumps, when depression is constantly lurking in the background, can be bad. Really bad. Black hole where my thoughts should be bad. It's not pleasant for me or anyone around me, mostly Eric. I am short tempered, I have very little patience, I think snarky thoughts…I have a perma-sneer in my head and I feel badly about all of it. Eventually a new project will form in my head and I jump feet first into it and gladly leave behind the dark, bitter me.
I hadn't quite gotten to that point yet when, last Friday, I was home with the flu, swinging in Caleb's therapy swing (I love his hammock swing) and feeling all around miserable when I read that one of our FX families had lost the home they were living in, in a fire. It was shared that someone had gone to the hospital but everyone was out. Then everything changed. Logan, the 18 year old son of this friend, had died as a result of the fire.
It is very hard to explain to people who are outside the fragile X community, or even just new to it, but these boys and girls…these kids we have never met except through the pictures and stories shared by their parents…belong to all of us. We love each others' children unconditionally. We smile over each picture, we laugh at each funny story, we cry over each hurt, we cheer at each triumph. These are OUR KIDS and we love them deeply. When one of them is hurt, there is an army of angry parents, wanting to know who to call or where to send the letter. There are people who I have never met who have told me that Caleb is like another grandchild to them. They talk with their friends and family about what he does, where he goes, what he said.
So the news that Logan had passed, hit our community like a truck. There was a brief period when everyone begged for it to not be true, followed by a period of utter despair. We saw our kids in Logan and this laid bare our deepest, unexamined worries that something bad would happen to our child. It is terrifying to think about how Caleb might react to a fire. Where would he go? What would he do? Would he be able to even respond if we called to him? We don't know and I pray that I never, ever find out.
In the face of this, because we couldn't undo it and because we couldn't even be there to hug our friend at her darkest hour, we had to find some other way of showering this family with our love. Thus the Assisting the Davenport Family fund was born. Within 2 hours it had raised more than $5,000. By the time I went to bed it was over $11,000. To date we have raised over $22,000 for the family.
Having the unfortunate recent experience of being involved in the planning of a funeral, I know that a funeral, once the flowers, the obituaries, the wake, the headstone and burial are all complete, can easily cost $20,000. Is that not insane? It is an obscene amount of money for a family to come up with at a time like this. This fund was a tremendous gift to them and I am so very proud of the fragile X community for lifting that one small burden from their shoulders.
But. This family also lost the house they were living in. Logan's grandfather is affected by FXTAS, a fragile x related disorder, and is in a wheelchair. Logan and his mother, Sheree, were living at his home caring for him because he can no longer live independently. The lost their son/grandson, all of their belongings and the roof over their heads.
So, while I'm grateful for what we have done in less than a week, I am not satisfied. The family's loss cannot ever be measured in dollars but the unfortunate truth of our world is that dollars are needed. I'm asking you to please donate to the fund if you haven't already, I won't turn away a second donation if you see fit to make one either. And PLEASE, share this fund, e-mail it to your friends and family and ask them to help us lift this family up when they are feeling so broken.
Assisting the Davenport Family (http://www.gofundme.com/DavenportFamily)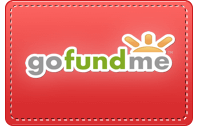 Thank you.