I woke up to find our refrigerator handle looking like this: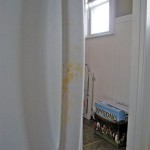 Hmmm, I didn't recall it looking like that when I went to bed.  This isn't looking good for that pumpkin pie Duhdee had baked, is it?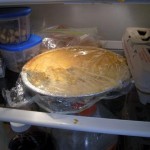 Well, it's still covered but are those Monkey fingerprints in it?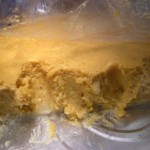 Why, yes they are!  He did say "Yumm" so I know he enjoyed it at least.