Last Friday, Caleb and I were on our way to Canton, IL…to Holly's house. We were a day late for the start of the visit due to severe flooding in that area but we were there in plenty of time for the really big event…the 10th Annual Walk for Fragile X Syndrome and 3rd Annual Fragile X 5K!
Caleb just loves Holly, Holly's house, Allison, Parker and Daisy…we hear a lot about them from him…the boy does have excellent tastes, just like his mama! He had no idea what was planned for Saturday, and I had no idea how he would handle the crowd and new location. He did so very awesome!
He spent hours and hours in the gym in the bouncy house or playing basketball with whoever he could trick into catching the ball (a little hint, if C ever throws you the ball…please be prepared for a game of catch that will last as long as your shoulder holds out…) There are potentially several Cantonites? Cantonians? who were in shoulder slings the following day. While these good citizens provided free childcare, I was able to walk around and chat with all of the amazing people that had come from near and far to support the fragile X community. The one and only time Caleb needed me, he came out of the gym and found me to get the help he needed (really, he only needed "A dollar? Rootbeer?") then he went right back to playing.
This event has raised over $30,000. Can you believe that?? THIRTY THOUSAND DOLLARS! Holly was thrilled, everyone was so very excited…but I'm a greedy girl…I asked Holly what her record was and she told me $32,000. Say what? We are NOT going to get that close to the best walk total EVER and just stop.
SOOOOOOO….donations will be accepted through May as they are every year. Don't you want to be a part of the best walk ever?? Please visit the fundraising page to push us over the top! We need to hit at least $13,000 on this page to push us over…whoever pushes us over $15,000 will get a prize. I'll have to think about what I'll do…it might be fragile X related, it might be some autographed Caleb art, hmmm…I might even be able to send you some drunk gummies (except that might be illegal *ahem* so maybe not…)…I'll take requests/suggestions for a prize. So COME ON!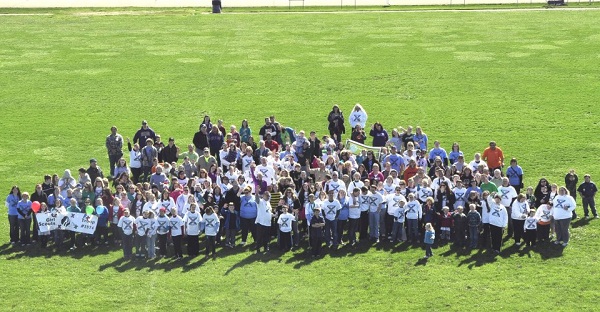 Join all these amazing people who walked and the equally amazing people who have already donated to make this Holly's best walk ever!
How can you possible say no to this face??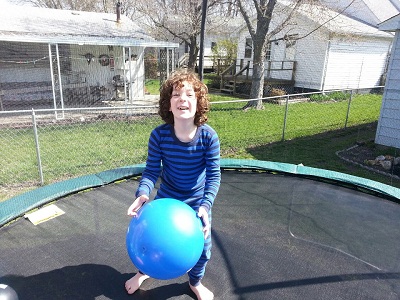 Quick, catch!