Three weeks ago ((Srsly, can it really only have been three weeks since the Marathon bombing??)), I wrote about our chance to take fragile X awareness onto the field at Fenway Park. You can see story here (Today.) I am happy to report that all went well and Caleb went onto the field as hoped!
He needed a little extra love to get there…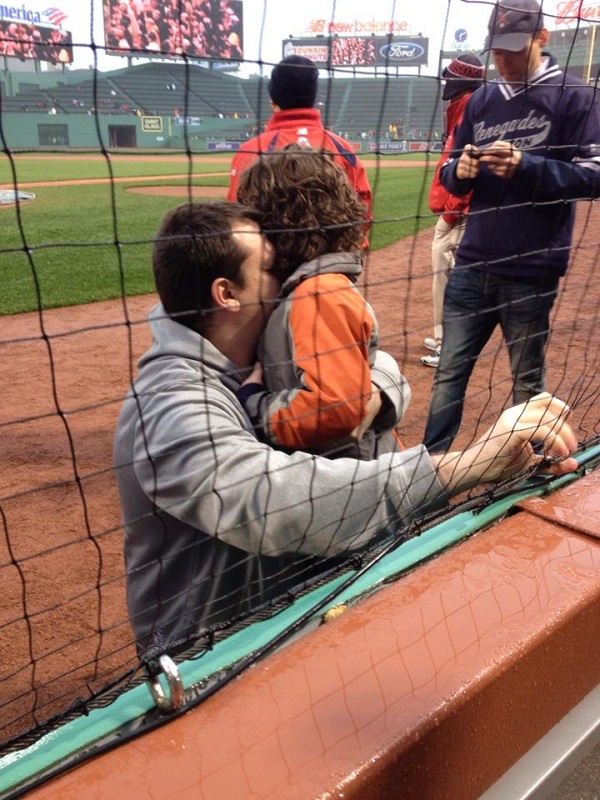 But he totally did it! He even gave Wally (the Green Monster) a high five on his way onto the field.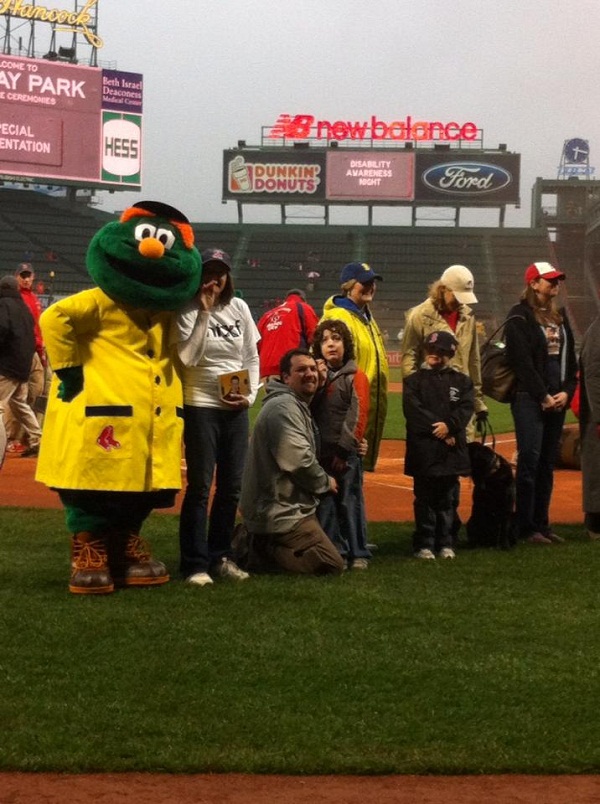 I am so proud of how well he handled such an extraordinary event…I'm also pretty excited that he got to go on the field at his very first Fenway visit! I've been there quite a bit more than once, toured the park down to the laundry room and STILL haven't been allowed on the grass!
I do have a secret though…you cannot share this with anyone…I made Eric get me a little souvenir…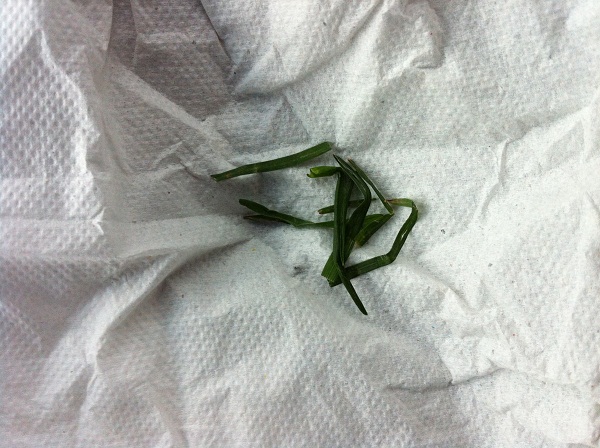 Even though it's probably enough to get him banned for life from Fenway, though I may have left that bit out when I asked him to do it, he did it. Such a team player!
In other follow up news…the circus is this weekend. See that story here (I'm not always that brave.) and here (Once again, I am reminded of what it means to have a community.).
Two of the three friends we asked have confirmed, we'll know regarding the third today. I cannot believe we are doing this but we've set the stage as much as possible. We have aisle seats, as far away from the band as possible and 2-3 of his very best buds who can get him to do just about anything. Piece of cake, right? I'm actually a little excited even!